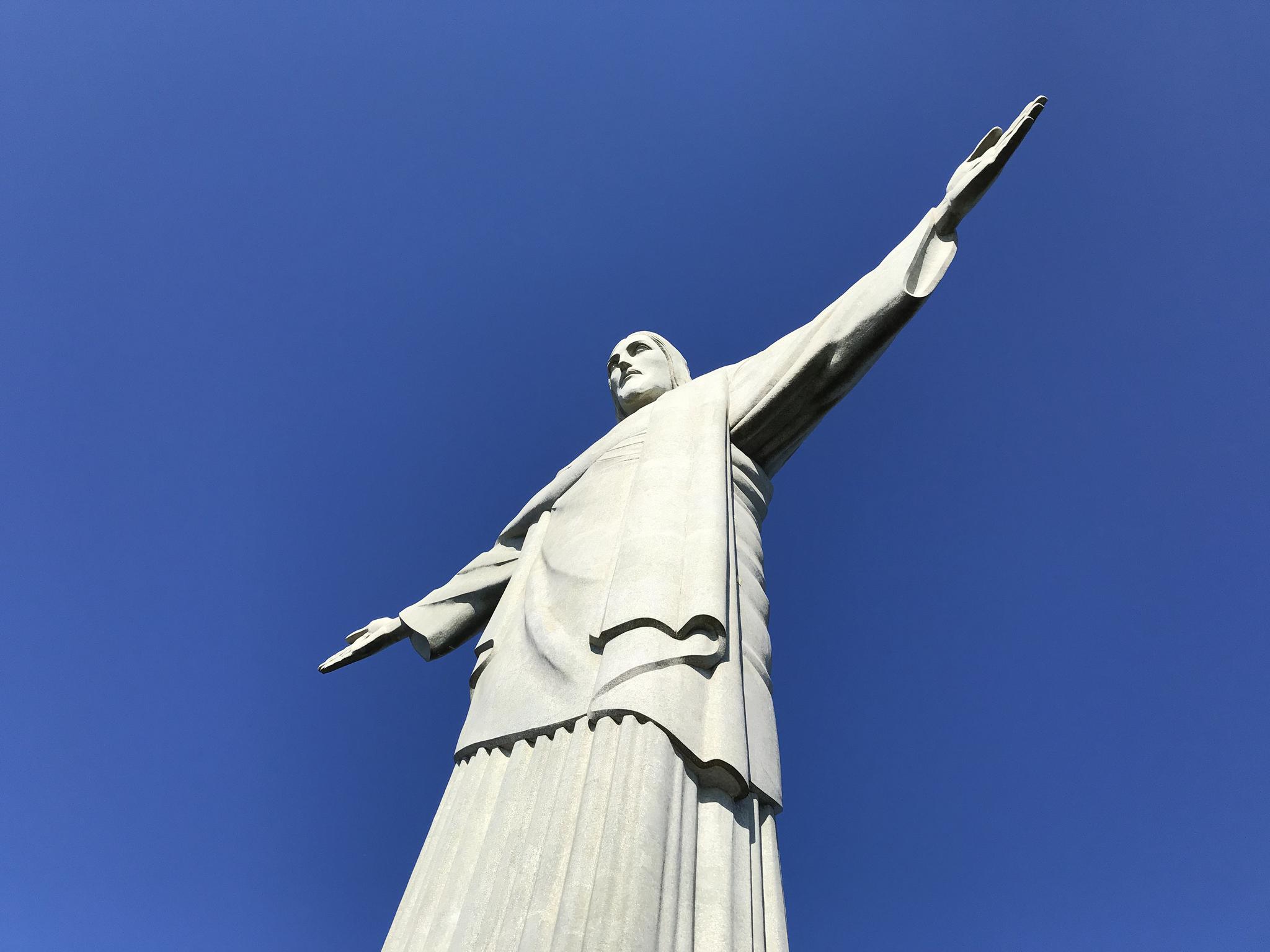 I've been in Brazil for a week now and I'm struggling to allow myself a Sunday to rest. That's always been difficult for me, whether at home or traveling. The concept of rest runs directly counter to my concept of experiencing as much as I can. But I'm a mere mortal and it's necessary.
Yesterday, May 5, 2018, I hit a ton of Rio's must-sees. I saw much more than I even thought I must've. I hired a private guide via Find Your Rio and we spent about 11 hours combing the city. Here were the hot hits:
Cristo Redentor

Got there early/first; beat the crowds to see the stunning statue

Selarón Steps in Lapa

Beautiful ceramic-laden steps from the Chilean artist Selarón who lived in the neighborhood

BIte to eat at Os Ximenes, Rua Joaquim Silva, 82

Delicious coxinha and a frosty glass of unsweetened melon juice

Centro Cultural Municipal Parque das Ruínas
Capoeira in the street
Metropolitan Cathedral of Saint Sebastian, better known as the Metropolitan Cathedral of Rio de Janeiro
São Bemto Monastery
Sambódromo

with costume try-on
1/2-mile stretch of Marquês de Sapucaí street converted into a permanent parade ground with bleachers built on either side for spectators

Lunch at Churrascaria Palace, opened in 1951, in Copacabana
Tijuca National Park

Chinese View
Taunay Waterfall
I decided to cab it over from Ipanema to the São Bemto Monastery to hear at 10:00 am mass in Portuguese sung by the monks who live there.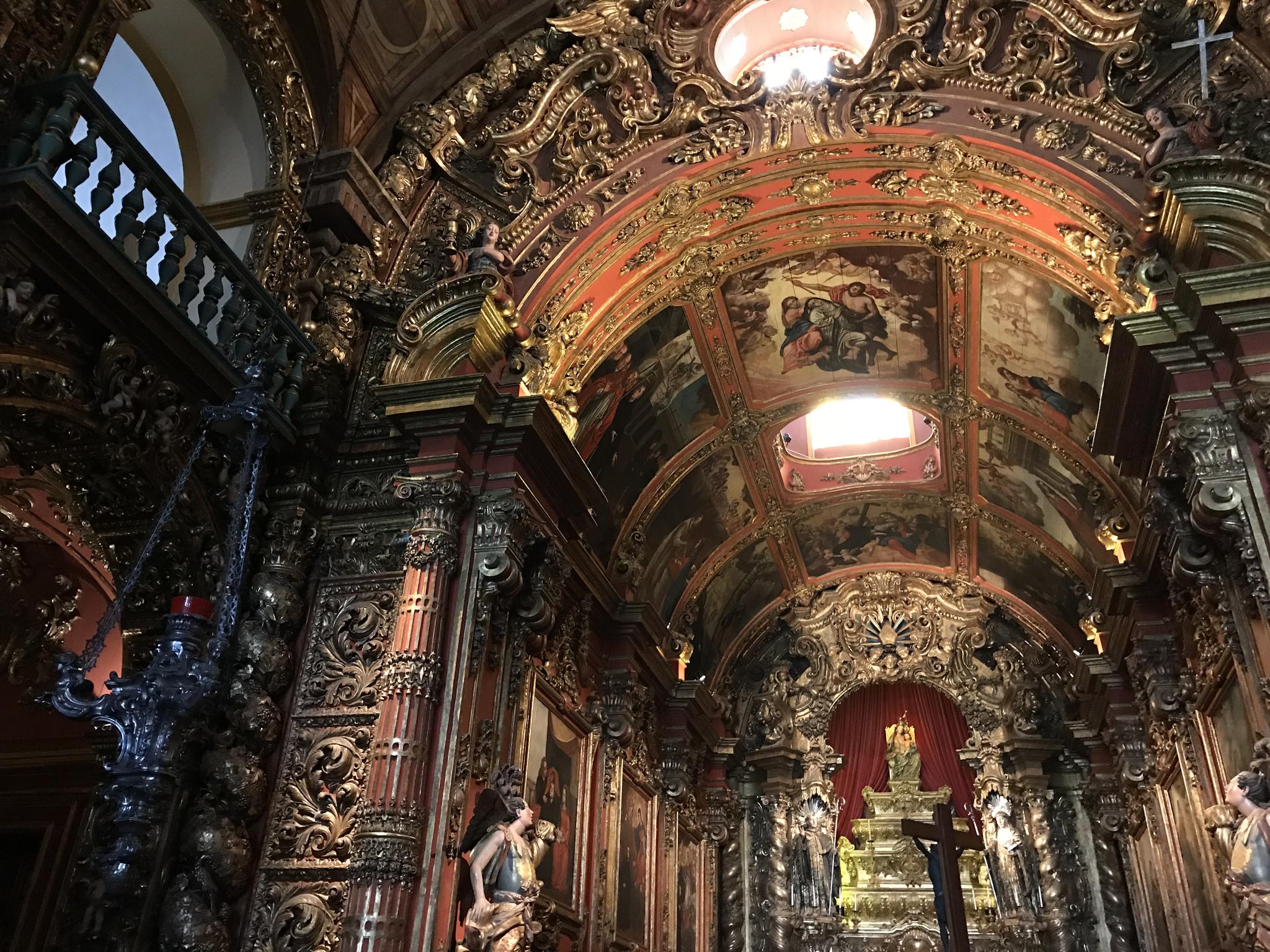 Once I got back to Ipanema, I wandered the Sunday Hippie Market and purchased a fair amount of jewelry. There was a lot of plastic junk and cheap dresses, but a few gems included work by Ana Clark's jewelry shop Creative Brazil, which includes the Marama Project, supporting women artisans in the Northeast.
I walked along the beach for a while in Ipanema, had a drink, heard some music and inside of the Parque Garota de Ipanama found a local radio DJ leading a free dance class.
I watched the sunset over the ocean and tucked back into my hotel for the night. Not exactly a day of rest, but a little more low-key!
Monday, May 7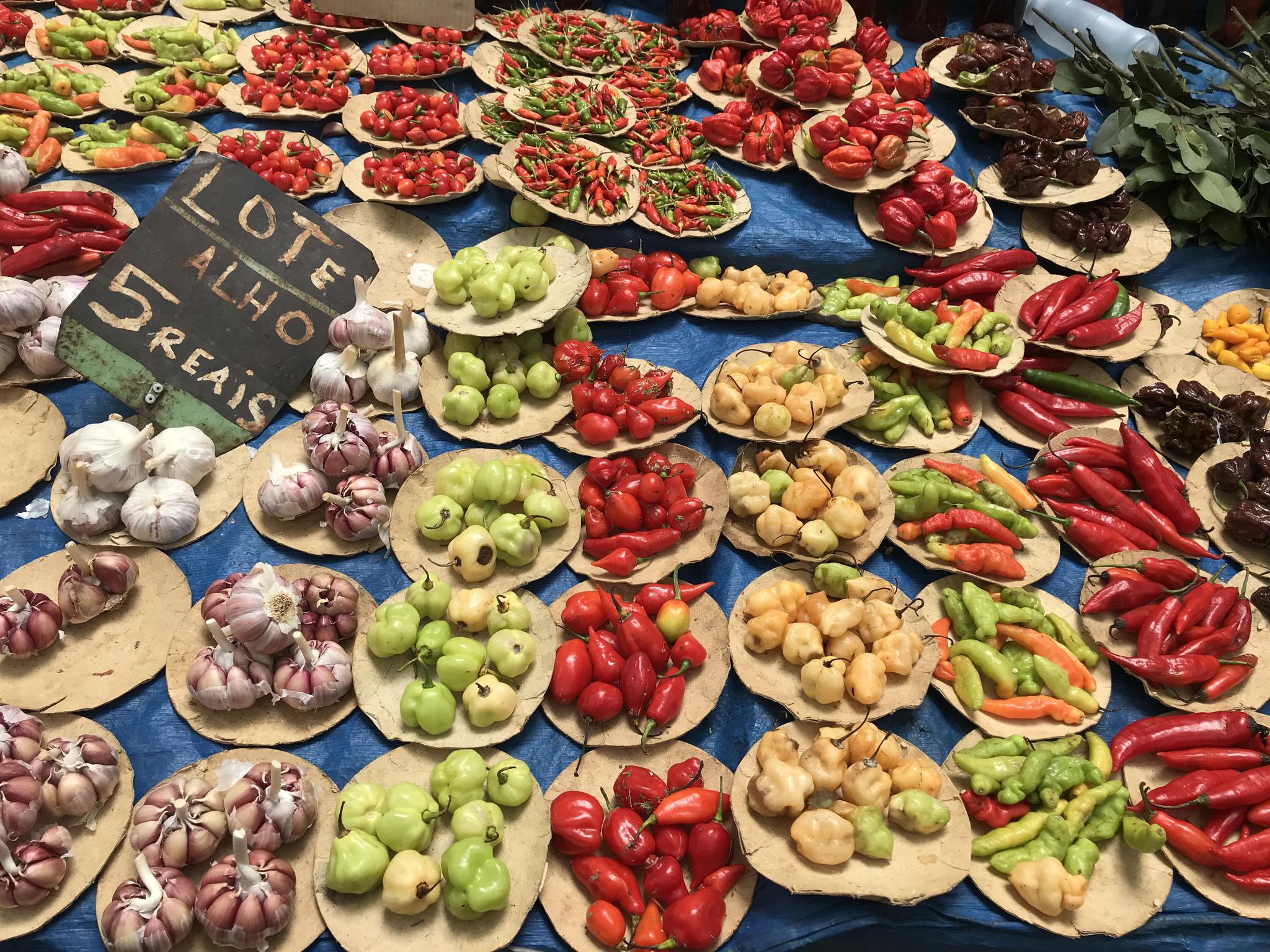 I took a 6-hour local food tour via Find Your Rio with guide Tom Le Mesurier, who founded EatRio.net.
The tour was no joke! We visited Lapa, Glória, Flamengo, Laranjeiras and finished a few hours ago but I'm still stuffed.
Street market: Melancia (watermelon), Caju (cashew fruit), Caqui Maçã (this was the crunchy persimmon), Caqui tomate (the soft, red persimmon), Atemoya (aka custard apple), Cacau (the cocoa pod), Manga Palmer (the large mango with no strings), Beiju de tapioca com queijo coalho e oregano (tapioca pancakes topped with coalho cheese and oregano), Banana de ouro (the tiny little golden bananas), Caldo de Cana com limão (freshly squeezed sugarcane juice with lime)
Portuguese Restaurant/Nova Capela: Bolinhos de bacalhau (salt cod and potato croquettes), Cerveja Colorado - IPA e Appia (IPA and honey beer from the Colorado brewery in São Paulo)
Belmonte: Caipirinha de maracujá (caipirinha with passionfruit)
Juice bar: Sucos de Amora, Graviola (juices of Amora and Graviola fruits), Coxinha (chicken croquettes with creamy catupiry), Pão de queijo
Street cart: Cuscuz de coco (tapioca pudding topped with shaved coconut and condensed milk)
Amazonian Restaurant/Tacacá do Norte: Tacacá (the strange soup with the salty shrimp and the Jambu leaves that made your tongue tingle!), Açaí (Açaí pulp slightly sweetened with guaraná syrup and topped with crunchy puffed tapioca pieces and/or granola);
In the square (Praca Sao Salvador): Suco de cupuaçú (juice of the cupuaçú fruit), Cupuaçú (the fruit I had to break open with a hammer!), Cachaça de Jambú (the strange spirit that made your tongue tingle)
Northeastern Restaurant/Severyna de Laranjeiras: Queijo Coalho com melado (slabs of grilled cheese from Northeastern Brazil served with sweet cane syrup), Pasteis (cripsy fried pastries filled with cured beef), Moqueca de camarão (stew of prawns, made with coconut milk, peppers and palm oil - recipe below!), Carne seca com abobora e feijão de corda e manteiga da garrafa (air-dried, salted beef with pumpkin and beans, served with 'butter from the bottle'), Escondidinho de carne seca (creamy mashed cassava with cured beef), Couve (collard greens), Cerveja Theresopolis (locally brewed Pilsner beer), Cafezinho (a little coffee to finish), Bombom de bacuri (sweet bacuri fruit covered in dulce de leche and chocolate).